We started off October with sponsoring the MADD Regional Law Enforcement Awards Dinner. This annual dinner is a special night that acknowledges law enforcement for their work to end drunk driving. A candle was lit in the middle of all of the awards to remember and honor the lives lost in drunk driving accidents.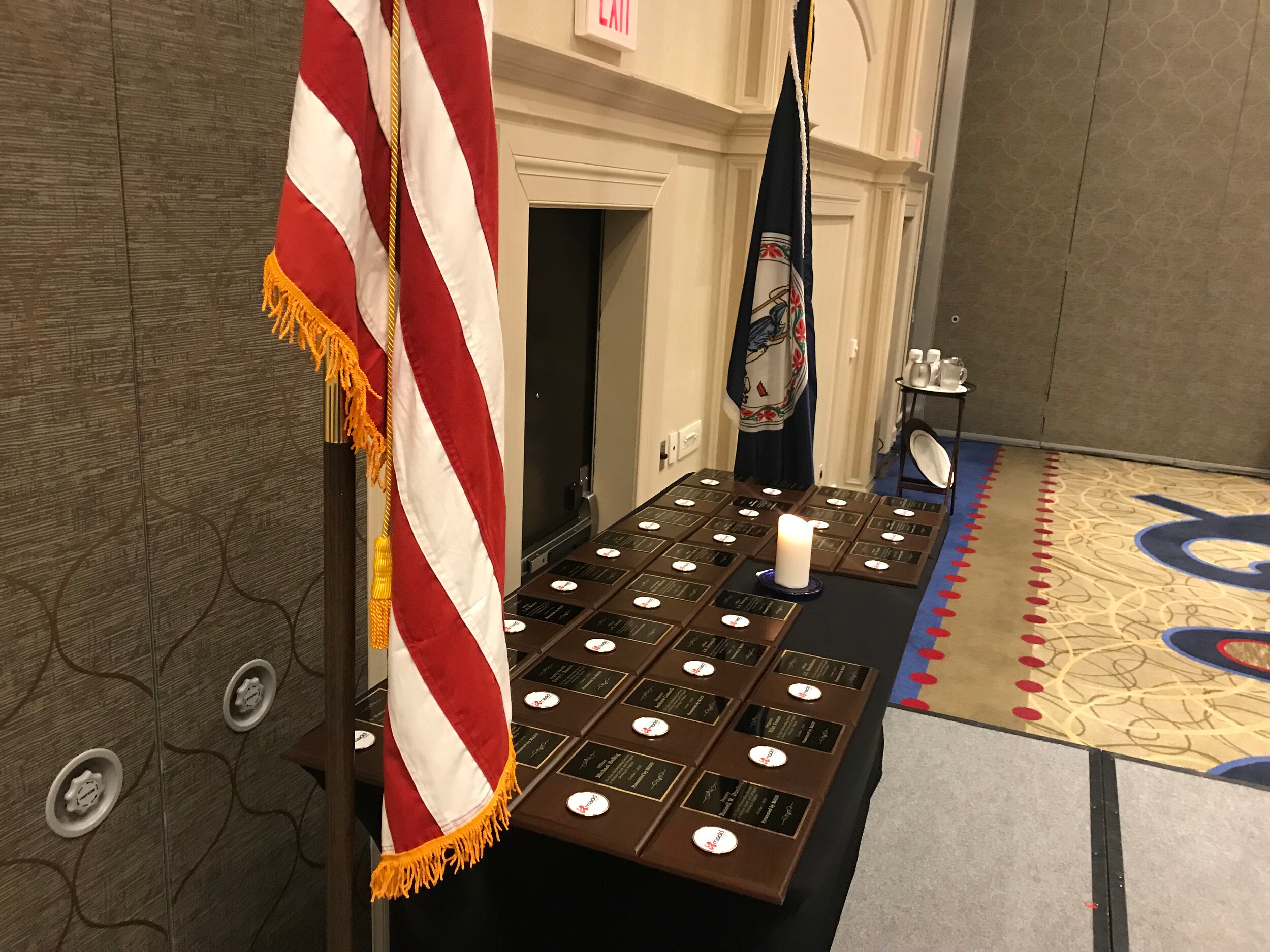 The night begun with a special award for Officer J.C. Brandmaier of Henrico County Police Division - alone he has stopped 107 drunk drivers - the most in this region. Vanessa Haislip then spoke to the room about her experience with drunk driving.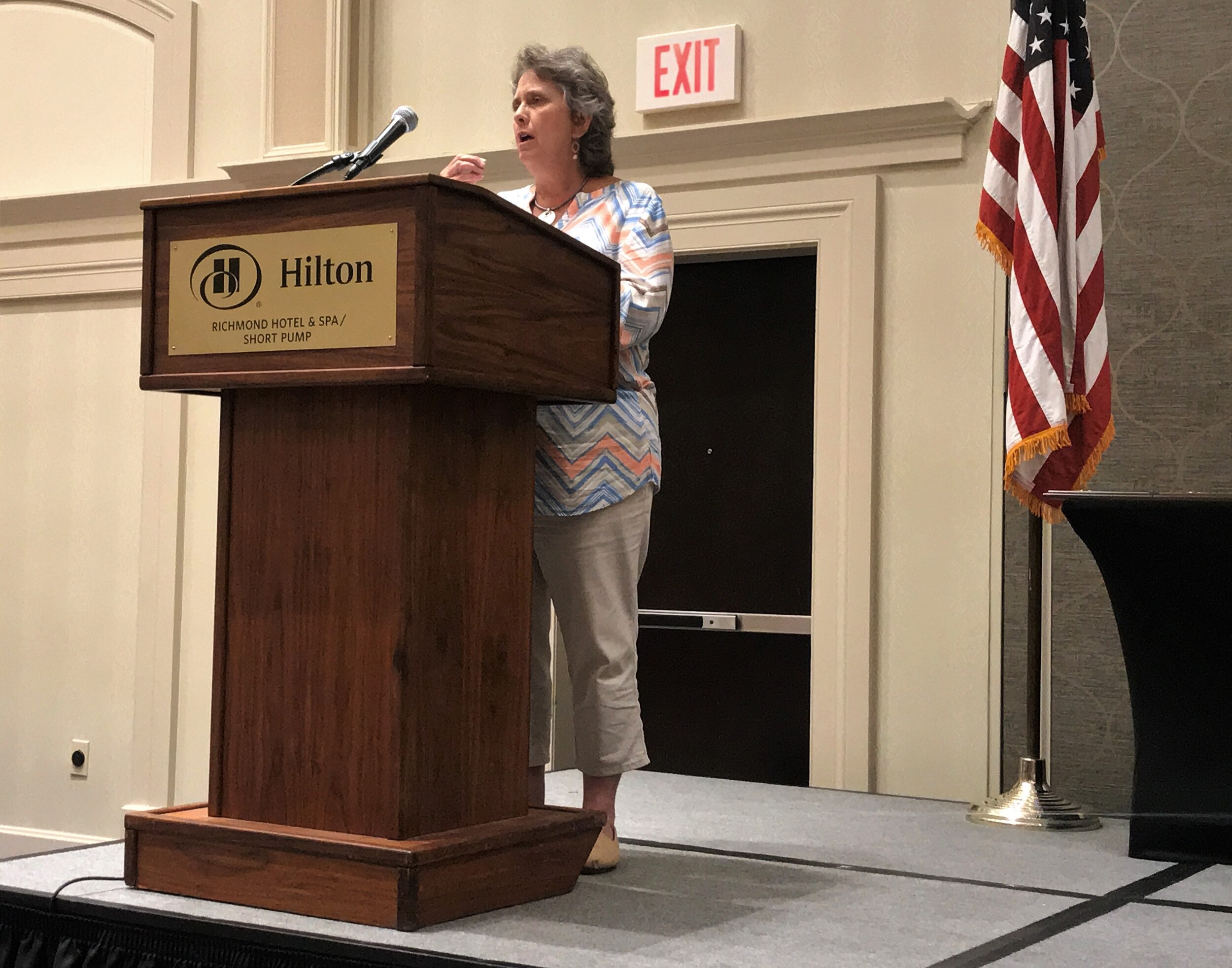 Vanessa gave an emotional speech about losing her daughter when a drunk driver struck her on her way home from work one evening in 2014. Vanessa reminded the crowd full of law enforcement that their efforts help to prevent more stories like hers and thanked everyone especially the Henrico Police Department and MADD that have helped her and her family over the last four years.
Highlights from the awards portion include an outstanding number of DUI arrests made by the Henrico Police Department. Between five offices; Officer J.C. Brandmaier, Officer J.S. Brummitt, Officer L.C. Jones, C.A. Keane, and Officer D.R. Thurman they have made 565 DUI arrests - meaning 565 drunk drivers were taken off the road before they could hurt themselves or someone else.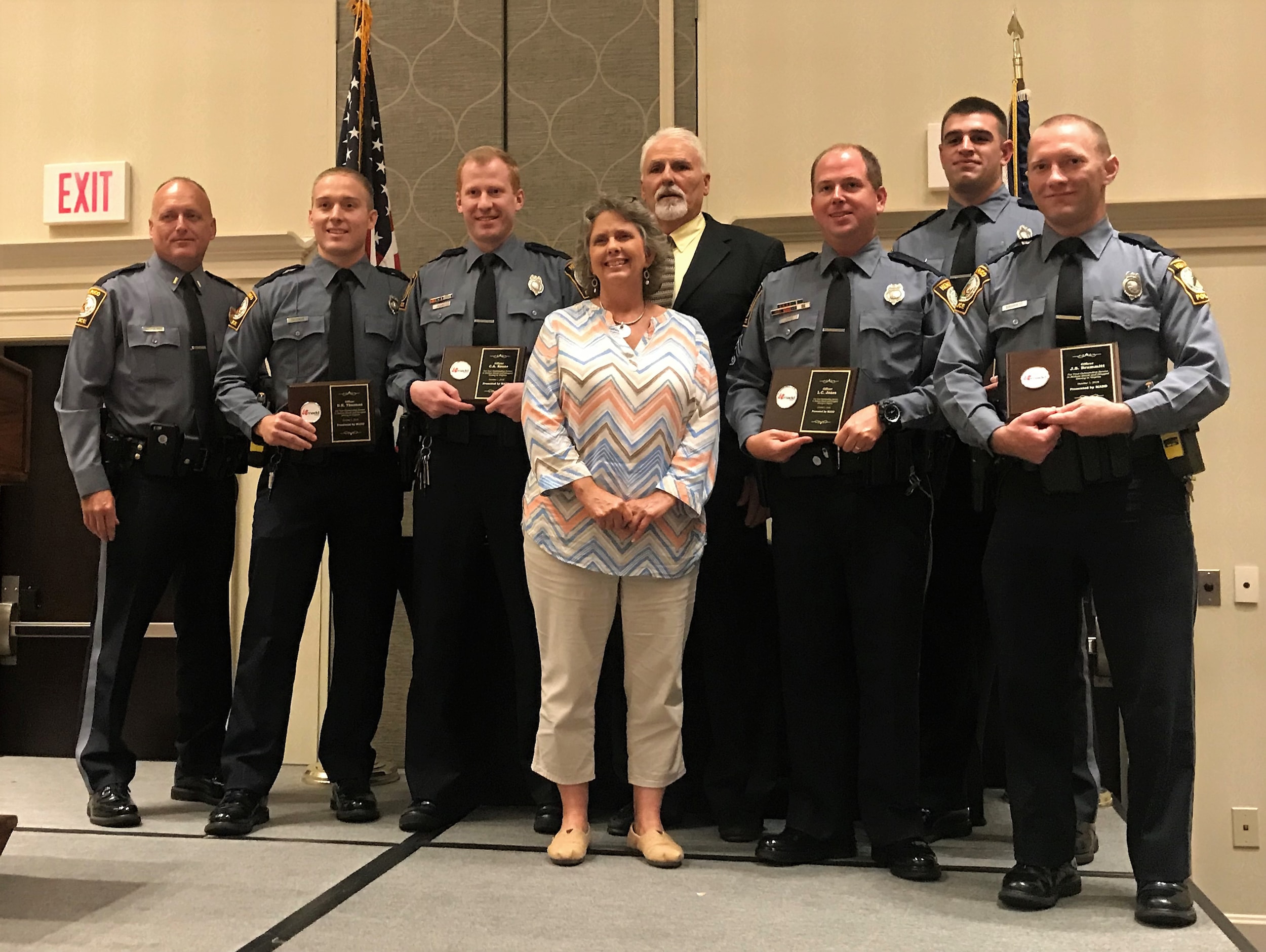 The night ended with raffle drawing of $500 worth of gift cards we provided as an extra thank you to the officers for everything they do every day.
A special thanks to all of law enforcement for their efforts to keep drunk drivers off the road. Below are all of men and women recognized in the annual MADD dinner.
Deputy Russel W. Dunford - Amelia County Sheriff's Office


Deputy J.D. Hamill & Sergeant R.N. Riopedre - Powhatan County Sheriff's Office
Officer Michael Helbig - Ashland Police Department


Officer Ernest Dillard -

Prince George County Police Department

Officer Anthony Bowen, Jr. - Chesterfield County Police Department


Officer Mithat Erermis & Officer Brendan Leavy - Richmond Police Department
G. Mantovani Gay, M.D. - Chesterfield County Sheriff's Office


Corporal Jason Jefferson - Surry County Sheriff's Office
Sergeant Mike Foster - Colonial Heights Police Department


Deputy Matt W. Rawls - Sussex County Sheriff's Office
Sergeant Andrew Connell - Emporia Police Department


Officer Michael Rogers - Virginia Commonwealth University Police
Deputy Sheriff Terry C. Russell - Goochland County Sheriff's Office


Justin W. Catlett - Virginia State Police Area 1
Deputy Janes Brockenbrough - Hanover County Sheriff's Office


Trooper Justin M. Small - Virginia State Police Area 4
Officer J.C. Brandmaier, Officer J.S. Brummitt, Officer L.C. Jones,C.A. Keane, Officer D.R. Thurman - Henrico County Police Division


Senior Trooper Solomon Albert - Virginia State Police Area 6
Patrol Deputy Eric D. Mitchell & Patrol Deputy Raymond D. Teagle, Jr. - New Kent County Sheriff's Office


Trooper Justin M. Palanchi - Virginia State Police Area 8
Officer William F. Smith, Jr. - Petersburg Bureau of Police