The Virginia Highway Safety Office, Department of Motor Vehicles and Ford Driving Skills for Life are hosting a no-cost, half-day advanced driver training for teens Saturday, April 28th and Sunday, April 29th at the Richmond Raceway!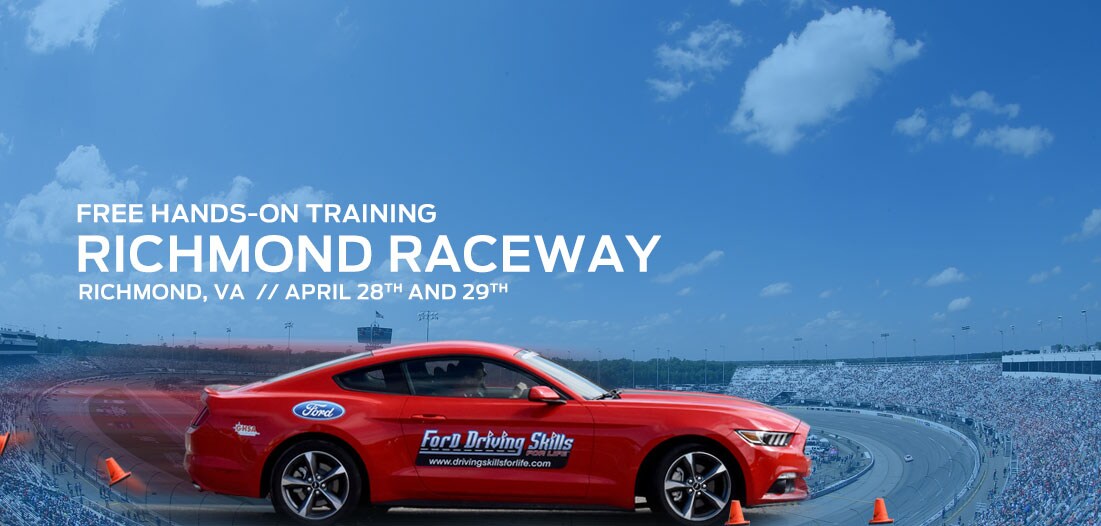 The Ford Foundation has developed the "Driving Skills for Life" program to teach teens good driving habits and skills that will help keep them safe while out on the roads.
This event will help teens improve their skills in hazard recognition, vehicle handling, speed and space management, braking and stopping distances, reaction time and how to avoid the dangers of distracted and impaired driving. Teen drivers will work through these skills behind the wheel of vehicles like a Ford Mustang, making it that much cooler of an experience!
The event will have four training sessions, each 4.5 hours long, and each student will sign up for one session. On Saturday, April 28th, Session 1 will be from 7:30 am – noon, and Session 2 will be from 1:00 pm – 5:30 pm On Sunday, April 29th, Session 1 will be from 7:30 am – noon, and Session 2 will be from 1:00 pm – 5:30 pm. Space is limited, so please register today
at
: