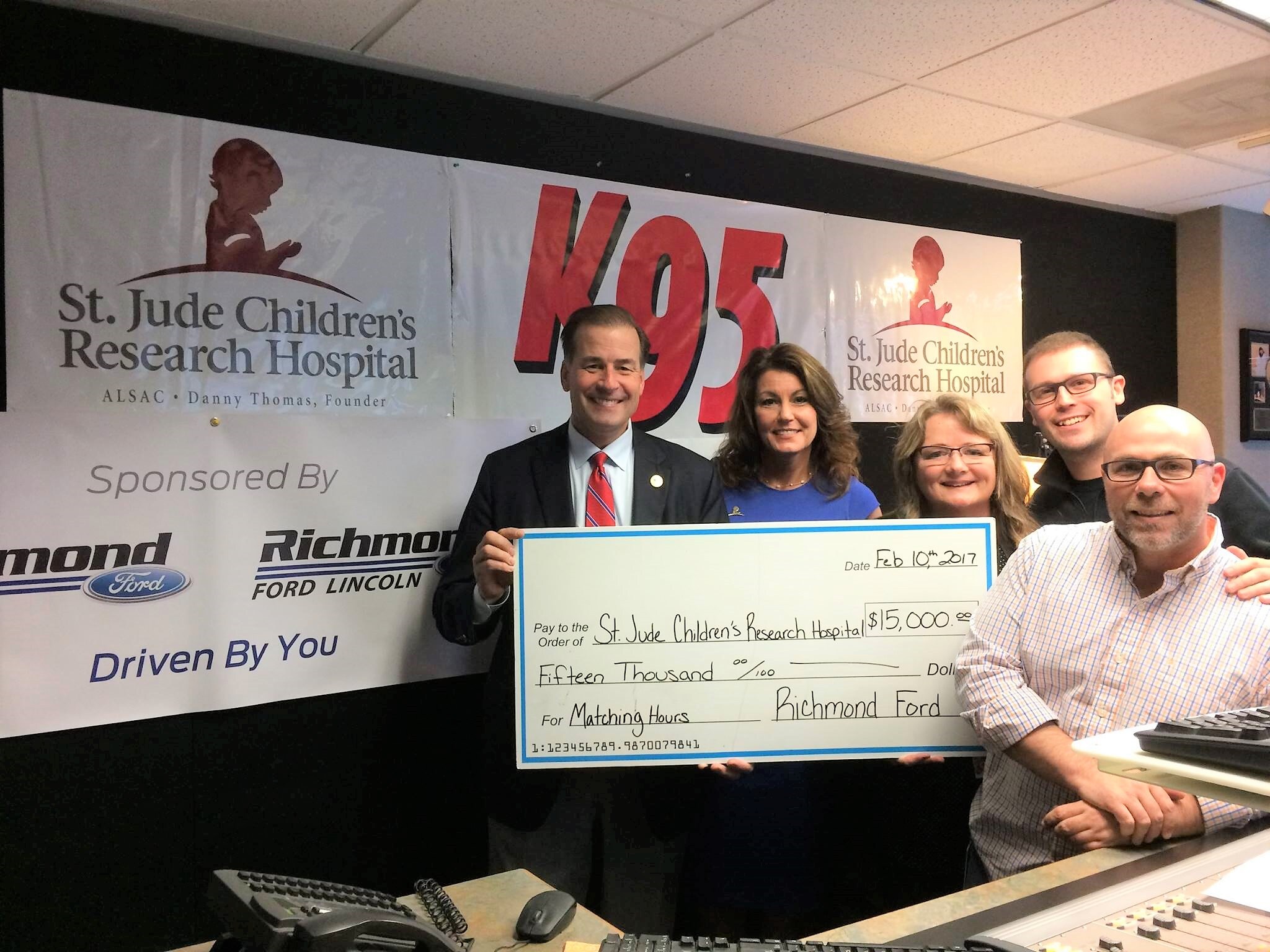 Richmond Ford joined K95 once again this year to support their annual St. Jude Radiothon. The radiothon aims to raise funds for St. Jude Children's Hospital over two days. Richmond Ford is so proud to partner with this great cause in the continued fight against childhood cancer.
Everyone involved was overwhelmed by the support of our community and the amazing results that the radiothon received.
This year we decided to switch things up a little and ask the community to stop by either of our stores and sign our "Wall of Hope". The Wall of Hope was a symbolic banner hung at both Richmond Ford Lincoln and Richmond Ford West that our community can sign to show their support for St. Jude. We were thrilled with the amount of signatures we received!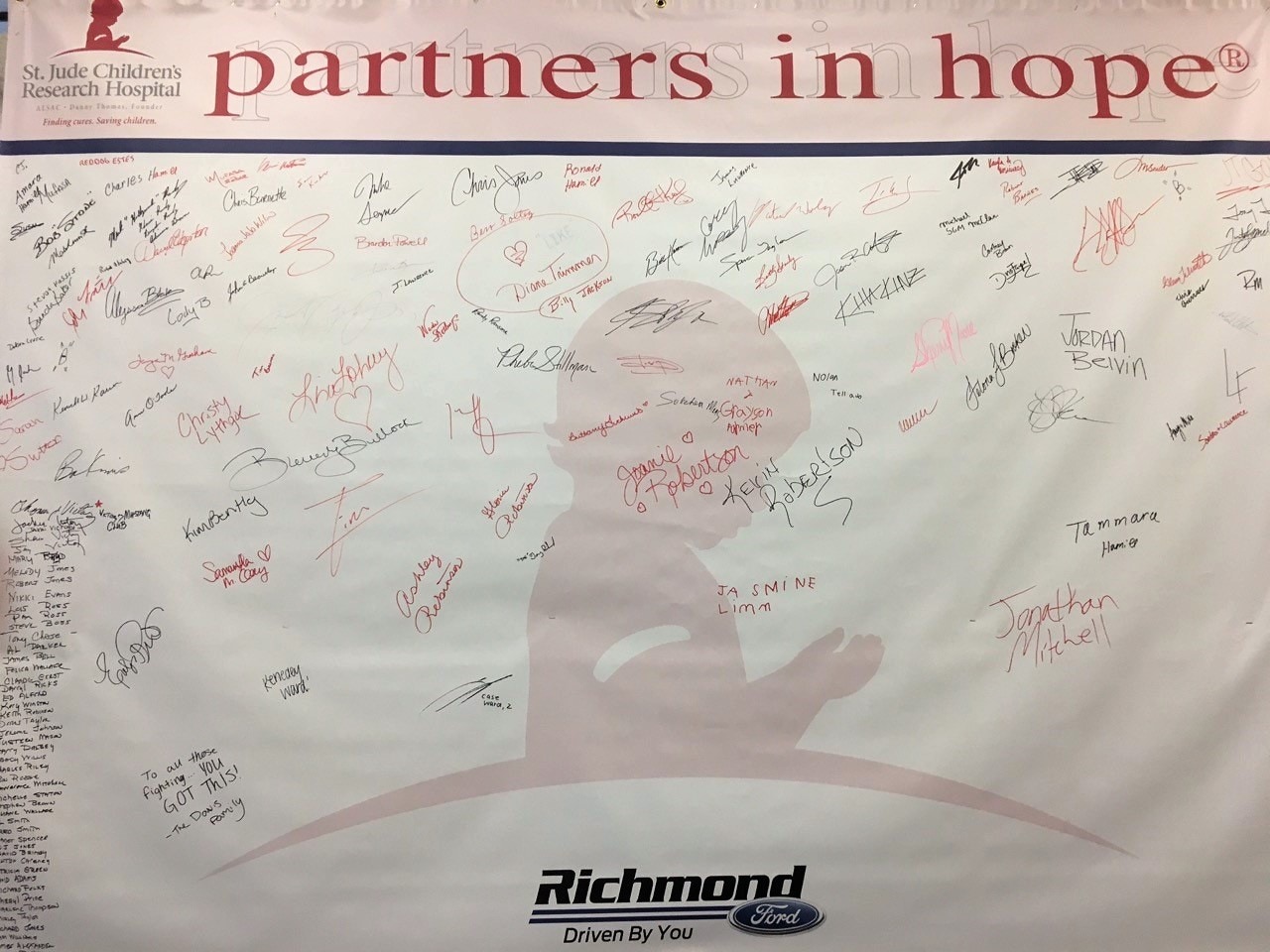 We always try to emphasize that one of the most incredible things about St. Jude is that they share their protocol across the nation. Just one example of the importance of this is a story from right here in Richmond's backyard. Recently the Kody's knew a family with a son was struggling in a battle with childhood cancer. After reaching out to our friends at St. Jude, they contacted the hospital he was receiving care at and changed his protocol for treatment. He is now doing much better. St. Jude so willingly shares their research with those who seek help, even if the patient is not at St. Jude. This is one of the many reasons we decided to support with a donation of $15,000.
However, our donation was just a small portion of what the community raised. The results speak for themselves, here is what Garret Doll, K95's program director had to say about this year's donations, and we look forward to next year!
"$198,430 in two days for the kids. When we ask, the K95 Nation delivers. In addition, the amazing support of long-time supports Richmond Ford Lincoln and Richmond Ford West warms our hearts. Special thanks to Ron and Jeanine for their continued partnership with St. Jude and K95!