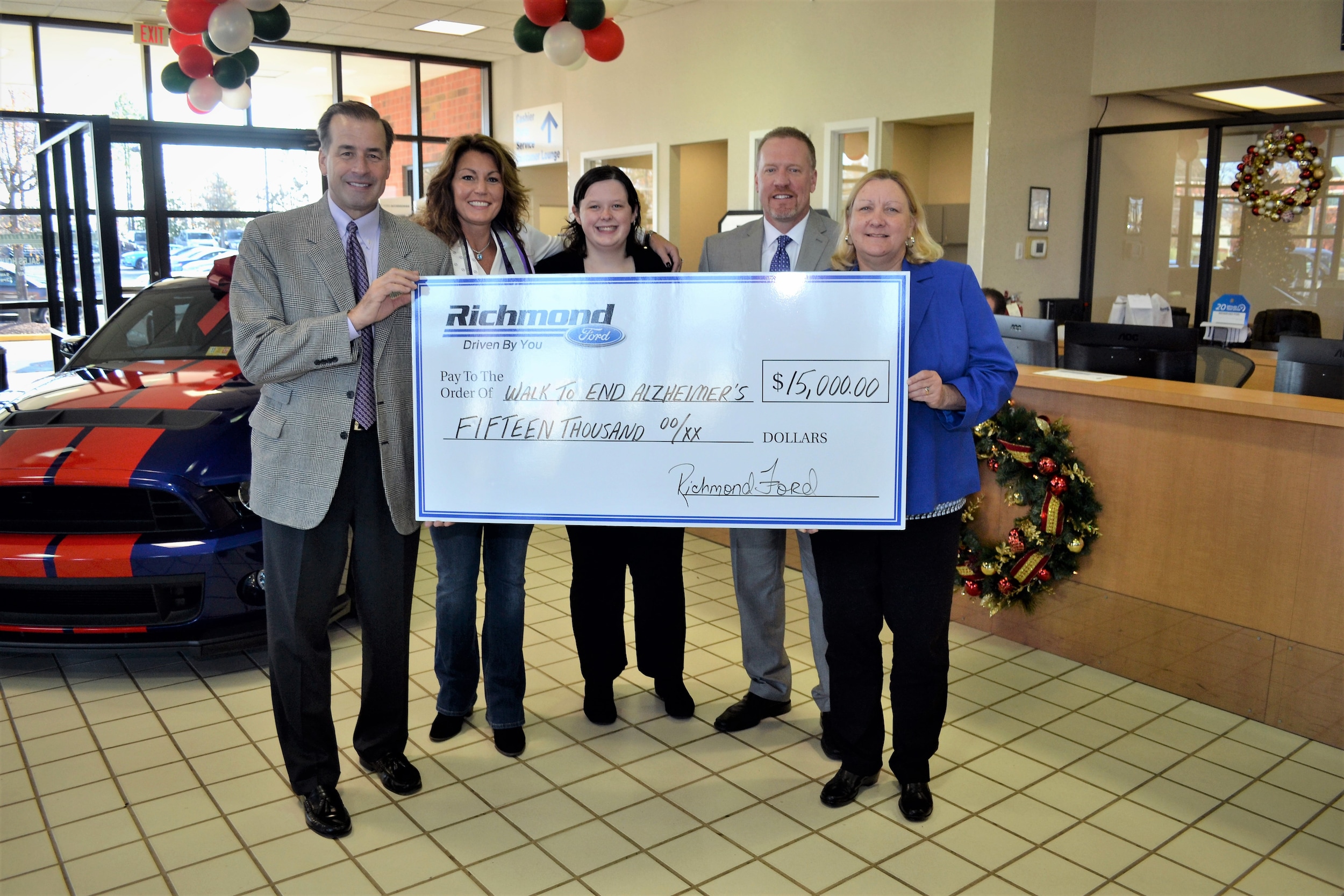 Today was an exciting day for us at Richmond Ford! We made a $15,000 donation to our local area Walk To End Alzheimer's Greater Richmond Chapter. This is a cause that is so close to the hearts of both owners, Ron and Jeanine Kody, as well as many members of our Richmond Ford family and the surrounding community. The check donation was hosted at Richmond Ford West, right across from where we attended The Walk To End Alzheimer's only a few weeks ago. Pictured from right to left is Ron Kody, Jeanine Kody, Sandy Grady, Director of Constituent Events, Mark Sands, General Manager at Richmond Ford West, and Leeanne Jones, Walk To End Alzheimer's Manager. We are extremely fortunate to be able to give back to causes that mean so much to our community, and we thank all our team members and customers for helping us make a difference.
"We're driven to continue to help fight this disease in hopes of someday having a survivor" said Jeanine Kody
To see all of the causes we're involved in visit our
community page
.
Have a safe and happy holiday,
Richmond Ford